Drawing Classes
Everyone can learn to draw realistically. There is no special talent you need for that. In our art school we teach how to learn drawing and painting effectively.
Painting Classes
A painting shouldn't be an overwhelming project. We are focused short alla prima portraits, so you have a quick learning progress.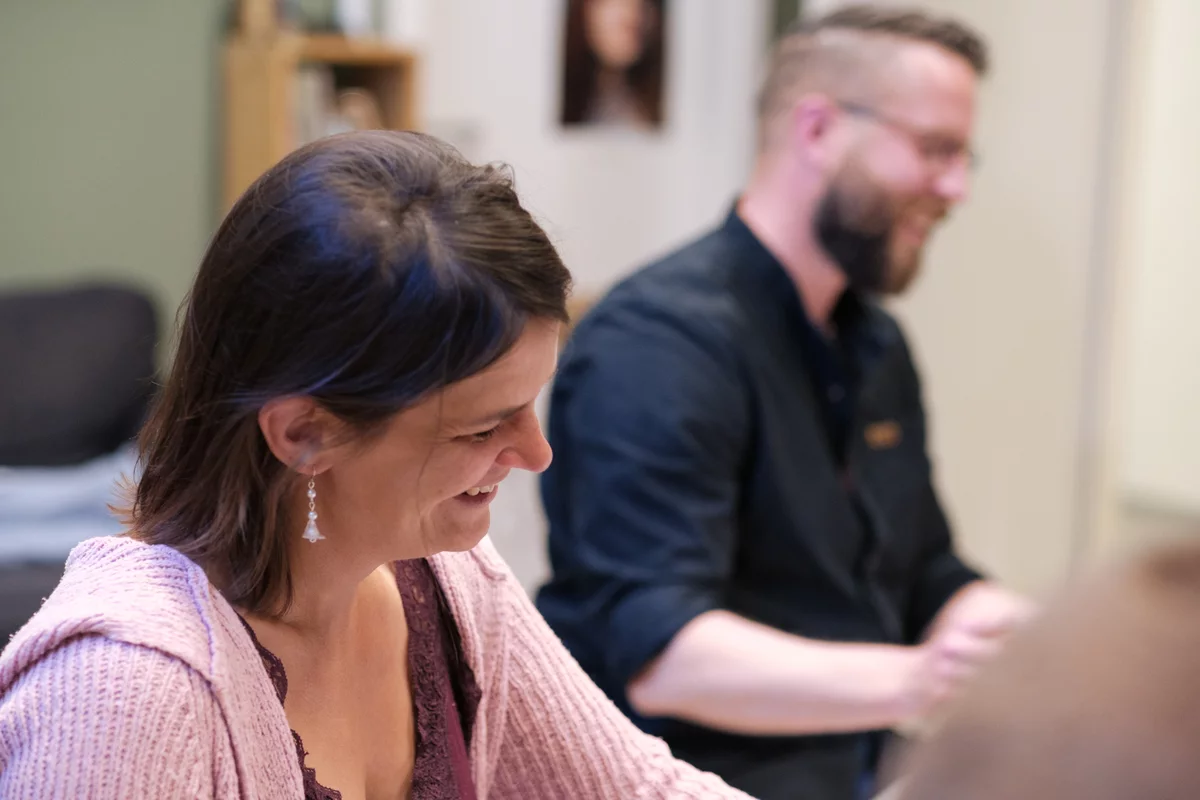 Regular painting and drawing classes

The Freehand Art School offers you different ways to learn painting and drawing.
Fundamentals with handouts, small objects and simple step-by-step assignments. All courses take place at the same time. You choose flexibly what you want to learn.
Intermediate students work mainly from models. Focussed on portrait or figure.
Workshops: If you don't have time during the week. There are compact and focused workshops at weekends.
Advantages of the Freehand Art School
Focus
Specialising in drawing and painting realistic portraits and figures. And classes in small groups.
Equipment
Special drawing benches and easels that enable professional and comfortable work.
Flexible
No commitment to fixed classes. You take your courses flexibly according to your interests.
Models
Advanced students regularly paint and draw from well-lit models with us.
Learning to draw and paint effectively
Regular practice is the key to learning a new skill. At the Freehand Art School, you don't work for weeks on a single painting, but complete many small paintings with changing tasks. Without fear that you might ruin a great long-term painting while practising. In this way, you can keep practising new techniques and learn effectively from your mistakes.
For this purpose, we offer you several opportunities per week to paint and draw with us.
What you learn in our art school
We offer drawing and painting classes with a focus on realistic drawing and painting. Our courses are not tied to a one or two year course of study. We offer you effective drawing and painting training. You can take everything individually, as it suits your interests and learning goals. Our course instructors give regular demos and are always present to help you with your assignments.
Everyone is welcome at the Freehand Art School. No matter if you are advanced or inexperienced. We are happy to advise you and tell you which course is best for you.
Life Drawing from the model
We place a high value on working from the life model. That's why we have an uninstructed life drawing session every Wednesday night. Everyone is welcome, you can practice what you learned in our classes or just get some affordable model time. Draw on a newsprint pad, from the couch in your sketchbook or on your iPad – Draw like you want!