Drawing & Painting
For everyone
Our atelier in Cologne is your studio, your rehearsal room, your dojo or your gym. Because just like sports and playing instruments regular practice is the key to successful drawing. We are focused on realistic drawing and painting of figures and portraits.

Wether your goal is to become a professional or if you love your hobby, in our atelier we all learn together. We can offer you a spot so you can learn and exchange with like minded people.

What distinguishes us from other art schools and painting schools
We are mainly dedicated to learning the fundamentals of drawing and painting. We use intuitive and effective exercisesfor beginners and focus on independent work for intermediate students with targeted and individual support from us.
Instructions and feedback are not only verbal, but also actively drawn or painted. Exercises are mostly demonstrated. Observation and imitation are often underestimated methods in learning to paint and draw.
The studio is equipped with self-made drawing benches and a well-lit stage. Our easels are also self-built. With integrated shelves that help beginners in particular to keep the right distance from the painting.
The Freehand Art School does not see itself as a competitor to other art schools, academies or other art universities , but as an additional opportunity for you to learn painting and drawing.
Start a career
If you aim to be an illustrator, designer, tattoo artist or a similar profession we can help you. We show you methods to quickly draw and paint. That's why we exclusively use the comparative measurement method and avoid time consuming methods like sight size. Slow methods can create impressive results, but they are counterproductive if you need to work quickly, creative and feely. As you need to in a professional media environment.


Also if digital painting is your goal a strong traditional fundament can boost your digital work.
We are not an academy nor do we offer certifictes, but we can teach you techniques. With us you can add to your art or design university study. Or you can fill in the gaps your main school might not cover. Our classes are based on traditional and modern ateliers.

If your goal is to draw realistic images try one of our classes or join us with our weekly life drawing session.
Learn together
It is important to us that we learn collaboratively. In our studio we work in small groups so that you can get enough help and feedback. But also the communication and exchange among the students contributes to your artistic development. Everyone has something to tell you or perhaps knows that one trick that is new to you. Even if you are studying at another art school or university, you are welcome to work on your techniques in the Freihand Atelier!
If you have any questions feel free to send us a message.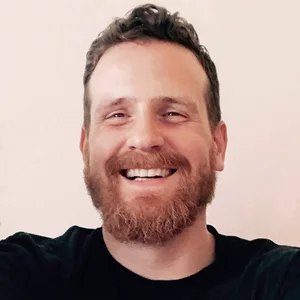 Instructor
Philip has 20 year experience as a web designer and illustrator. In the beginning he was self taught but after taking his first drawing and painting classes with Ivan Dimov he quickly realised the importance of a good art instructor. Later he studied online and onsite at the Watts Atelier in California, USA.
Philip's Instagram